Joyfull Day Of Prayas Group !
The birthday of Pradyut Kumar Talukder, chairman and managing director of Prayas Group and editor-in-chief of Aloava News 24 has been celebrated with various arrangements. The 46th birthday of this successful entrepreneur and happy social worker is celebrated with the unconditional love of millions of dealers-customers-well-wishers of different classes of professionals, people of all walks of life and Prayas Group across the country.
The event started at Prayas Group's head office in Dhanmondi on Thursday (November 25) morning.
In the presence of officials of different levels of Prayas Group, various events continue throughout the day including cake cutting. He greeted the officials of Royal Cafe, Talukdar Leather and other organizations under his management.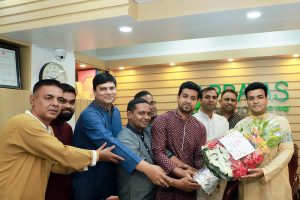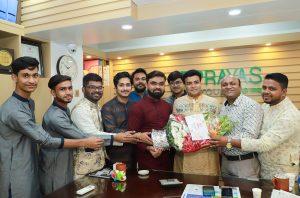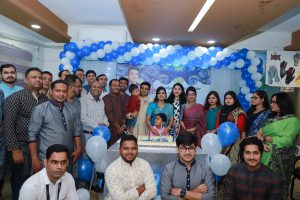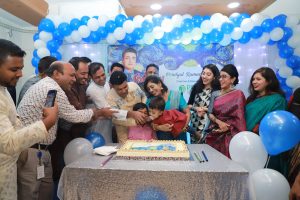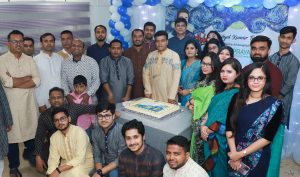 On the other hand, fans and close people who are fascinated by his love keep coming to greet him. Celebrating his birthday ends in a joyous atmosphere.