Mr. Pradyut Kumar Talukder received the 'Business Leadership Award'.
Mr. Pradyut Kumar Talukder, Managing Director and Chairman of 'Prayas Group' has received the 'Business Leadership Award'. He was given this award for his unique contribution to the business sector of the country.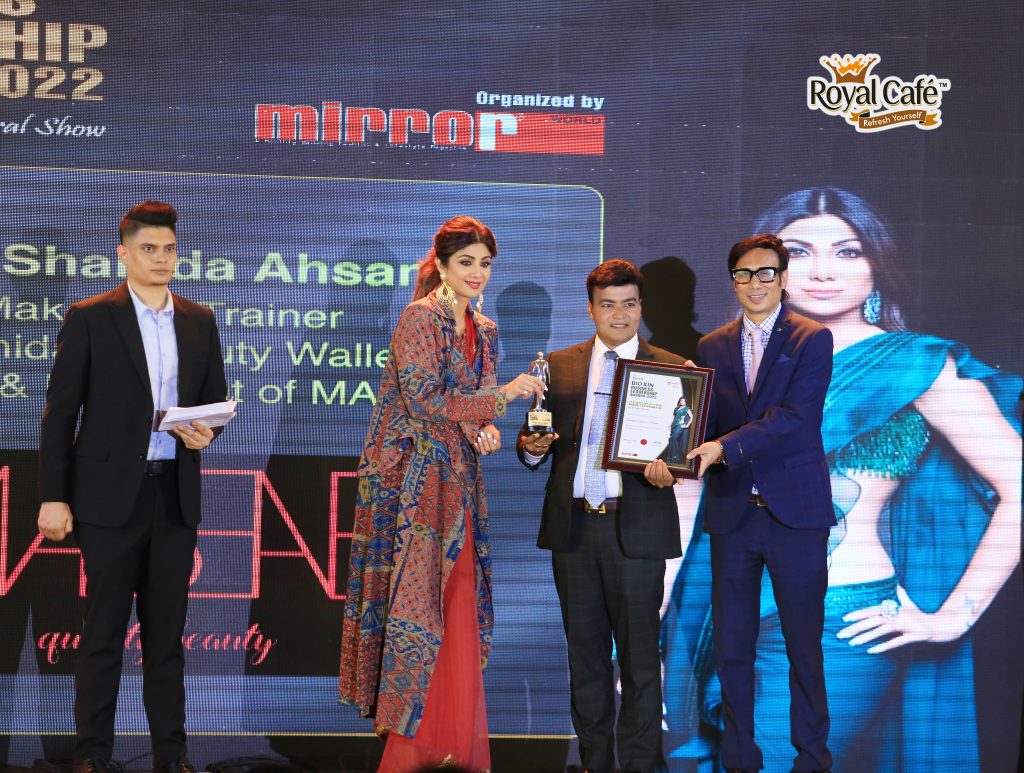 This honor was given by Bollywood Actress Shilpa Shetty at 'Business Leadership Award 2022' at Banani in the capital on Saturday (July 30) evening. Bollywood's super glamor girl Shilpa Shetty was the main attraction of this ceremony.
In continuation of the previous years, the event titled 'BIO-XIN Cosmetics Presents Dhaka Fashion Expo and Business Leadership Award-2022' was organized by Mirror magazine.On receiving the award, Pradyut Kumar said, receiving every award is a joy but this award will encourage me to work hard in the days to come. As it increased responsibility, so did new beginnings.
He also said that the reputation of Royal Cafe's coffee has spread across the country and outside the country. Our 'Royal Cafe' coffee was the only domestic brand at this expo. All others are outside the country. In that case, we have been able to present the national brand in front of everyone. Our coffee has been appreciated by everyone, including popular celebrities from home and abroad. This is our achievement. Hopefully we will keep our reputation intact.
Along with Shilpa, Ashna Habib Bhavna and Pooja Cheri danced to Sohag's choreography by Ivan Shahrira. Several fashion shows are performed. Tahsan Khan performed the song.