Royal Cafe sponsors 19th TeleCine Awards 2022 in Kolkata
Royal Cafe sponsors 19th TeleCine Awards in Kolkata . ' 19th Telecine Awards ' was held at Nazrul Mancha in Rabindra Sarobar , Kolkata with honoring two Bengali stars.
Royal Cafe was the main sponsor of the program.The Royal Cafe family is delighted to honor the best artists of the two Bengals.Awards were given to artists from Kolkata and Bangladesh from 2019 to 2021 at the event.Prayut Kumar Talukder , Chairman and Managing Director of Prayas Group was present as a special guest in the occasion . He presented the award to popular Kolkata actor Shubhash Mukherjee and director Raj Chkarabarty.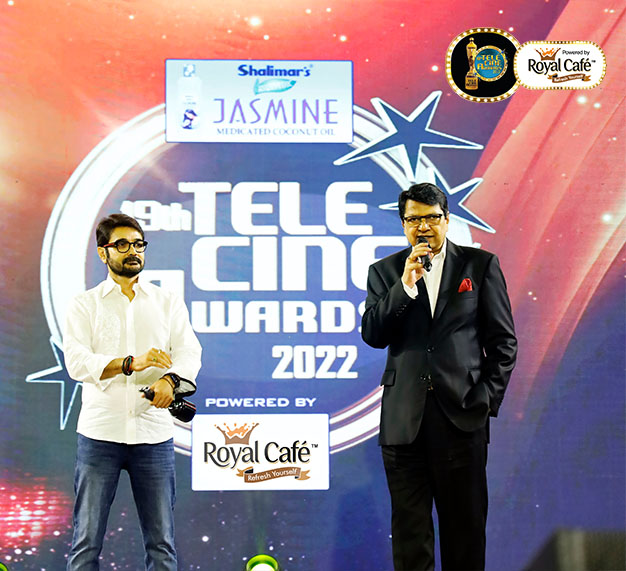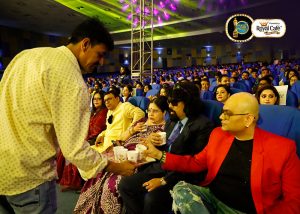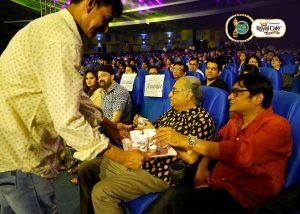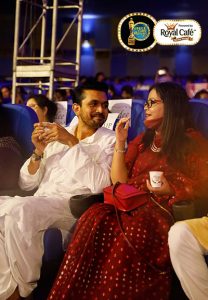 This time the most famous Epar Bangla – Opar Bangla artists have received the award. One of them was Alamgir-Runa Laila couple and Usha Uttup's lifetime achievement award. Other honorees include pop star Mumtaz Begum, Prosenjit Chatterjee, Srijit Mukherjee, Rituparna Sen, popular hero Shakib Khan, popular hero Arefin Shuvo, heroine Bobby Haque, Popular Actor Mir Sabbir, Popular Vocalist Samnur Monir Kunal, actress  and many more geniuses, including Sabbir and Shakib Sonnet, were honored.
The event has been glorified by the presence of Royal Cafe, the main sponsor of the event. Great actor Alamgir Saheb, Runa Laila Mem, Prosenjit Chatterjee, Mumtaz Begum all tasted Royal Coffee and praised Royal Coffee. Many have enjoyed Royal Coffee more than once and praised the quality of coffee.
Through this event , a great relationship between the two Bengalis has come to light.Royal Cafe always wants to be with good initiative like this.