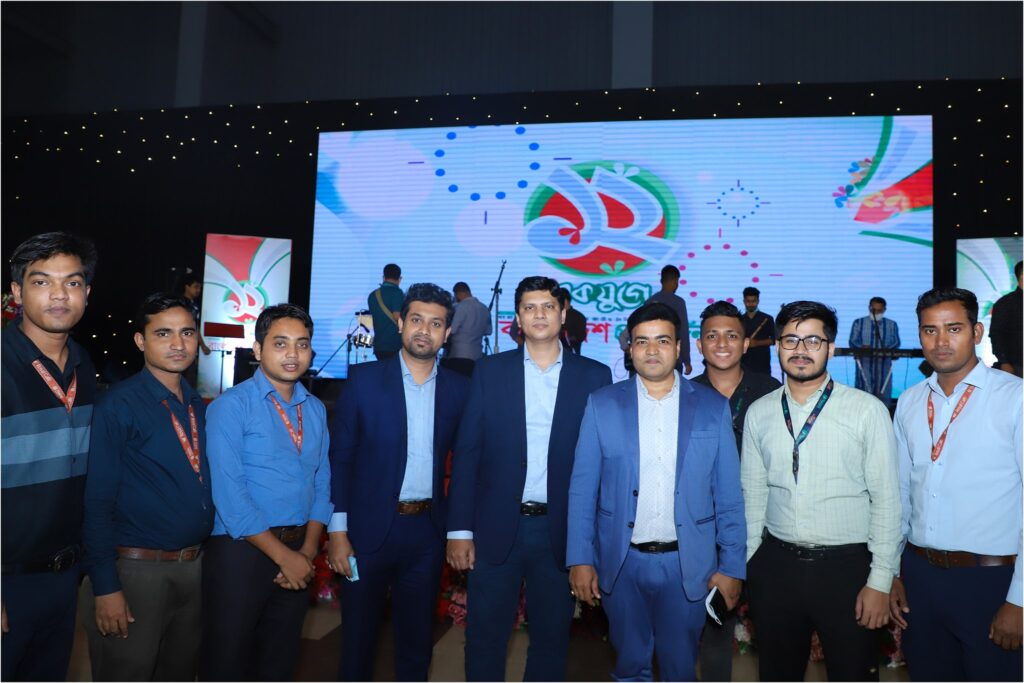 Greetings from Royal Cafe on the 12th anniversary of Bangladesh Pratidin.
Mr. Pradyut Kumar Talukdar,Chairman and Managing Director of Prayas Group attended the anniversary function of Bangladesh Pratidin on 15th March,2021 and greeted the honorable editor with a bouquet of flowers and wished him success in his future endeavors of Bangladesh Pratidin.
Bangladesh Pratidin is the tops highest circulated Bangla newspaper out of 345 newspapers published from Dhaka and other cities. Bashundhara Group Chairman Ahmed Akbar Sobhan, Editor Naem Nizam, Executive Editor Pir Habibur Rahman ,Journalists and Employees greeted the guests at the anniversary programs. Ministers, State Ministers, MPs, Political Leaders, Businessmen, Government and Civil High Rank officials, Eminent citizens, Journalist, Writers attended the Bangladesh Pratidin anniversary function.
All the well-wishers who come to this colorful event enjoy free coffee from the Royal Cafe stall. They were delighted with the special service from our Royal Cafe team.