Ramjibanpur Sporting Club defeated Banglabazar Honda Team 1-0 in the Banglabazar Matsya Arat Football Tournament of Rafinagar Union of Dirai Thana.
Ramjibanpur became the champion in a thrilling final match between Ramjibanpur vs Banglabazar Honda team held at Banglabazar ground of Rafinagar union of Dirai upazila on Friday 11th June 2021 at 4 pm. Prayas Group was the proud sponsor and all-round patron of Ramjibanpur team.
Famous players from different parts of the country including the capital Dhaka and Sylhet took part in the game. Also, the final match became more competitive with the participation of Nigerian, Cameroon and Chinese players. Thousands of spectators from different parts of the upazila lined up on the field to enjoy the game. Before the game started, the field was filled to the brim and even spectators were seen gathering in different buildings and trees.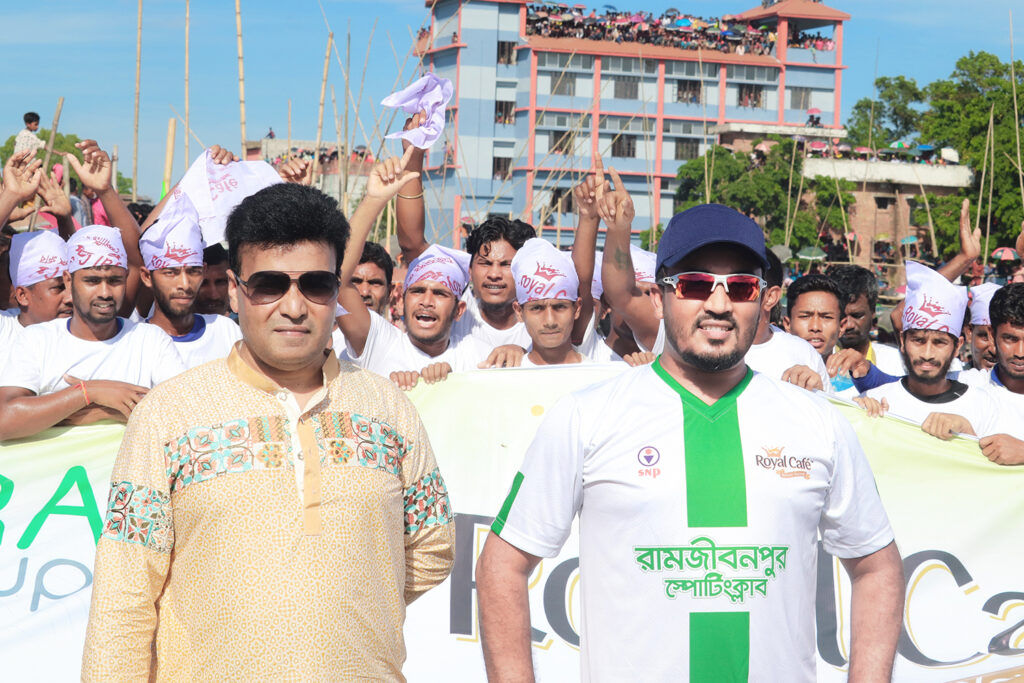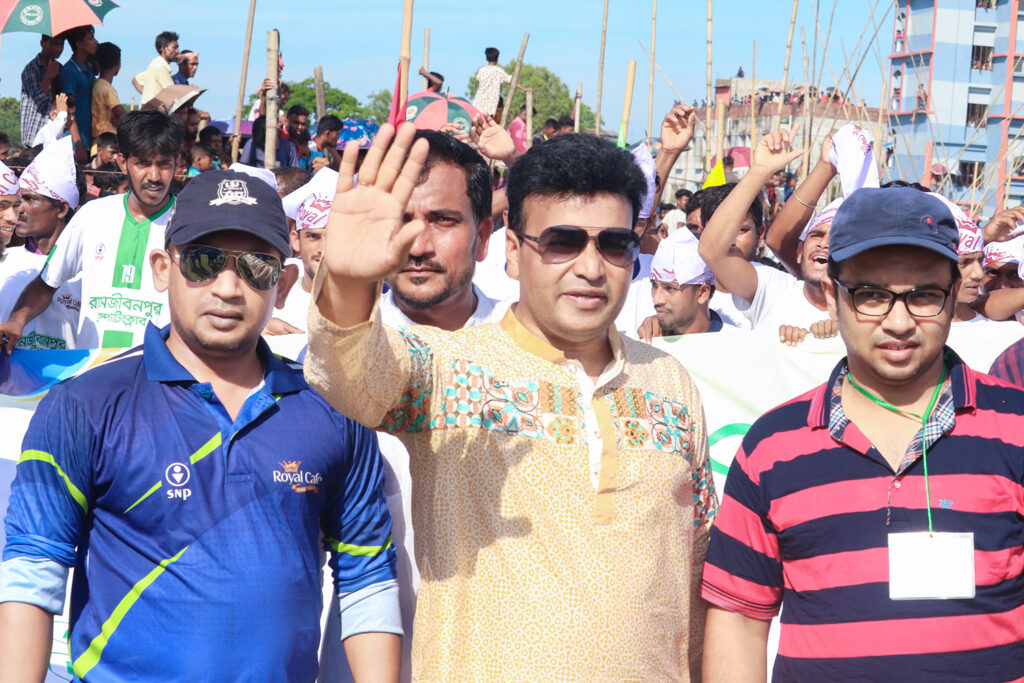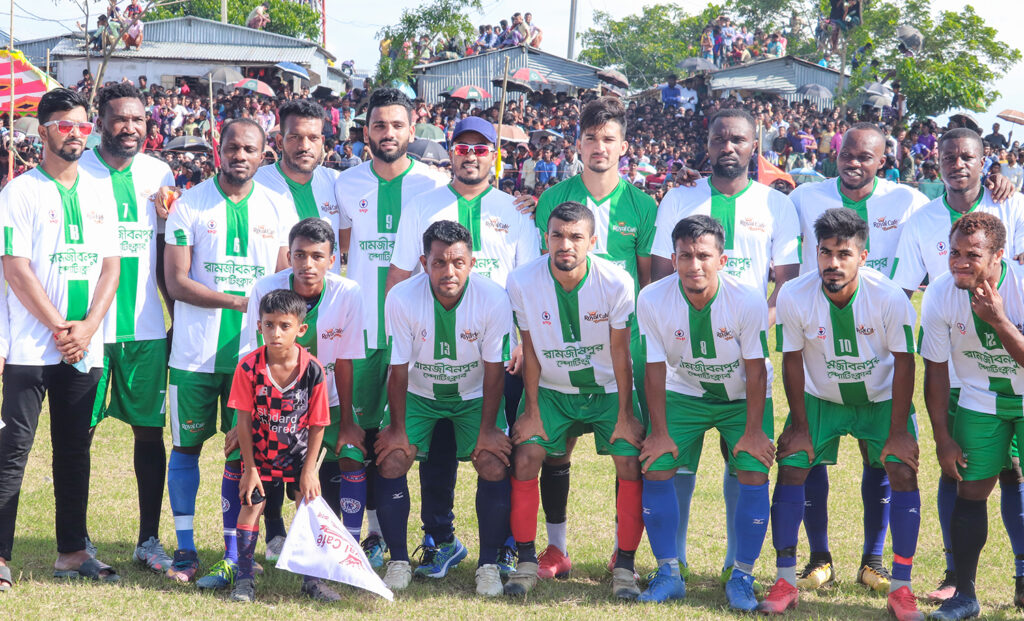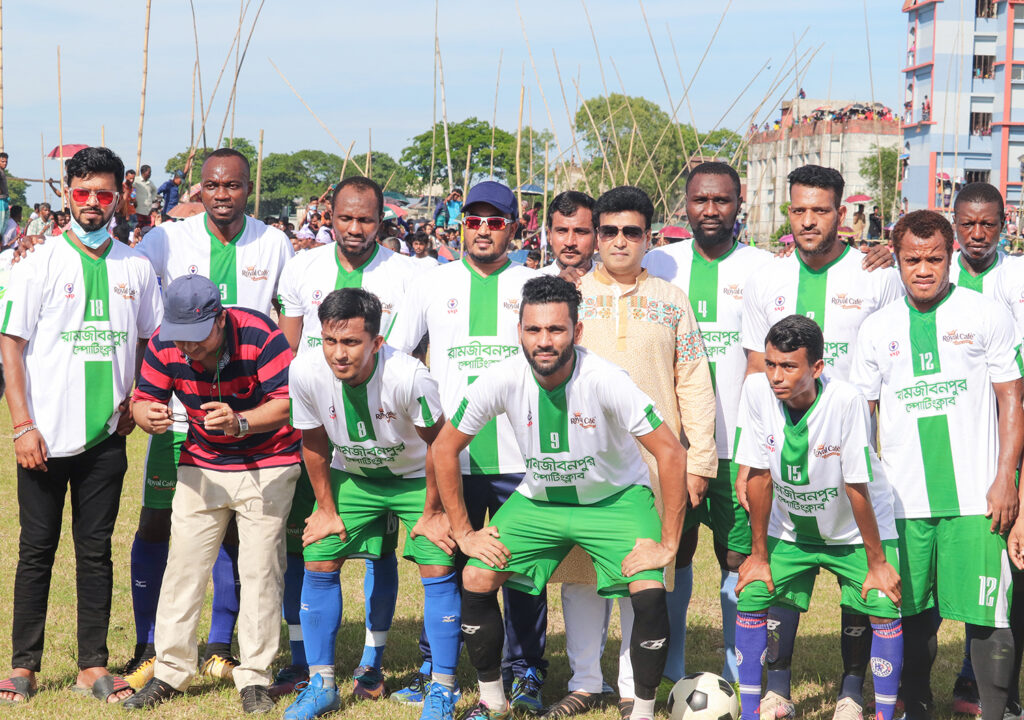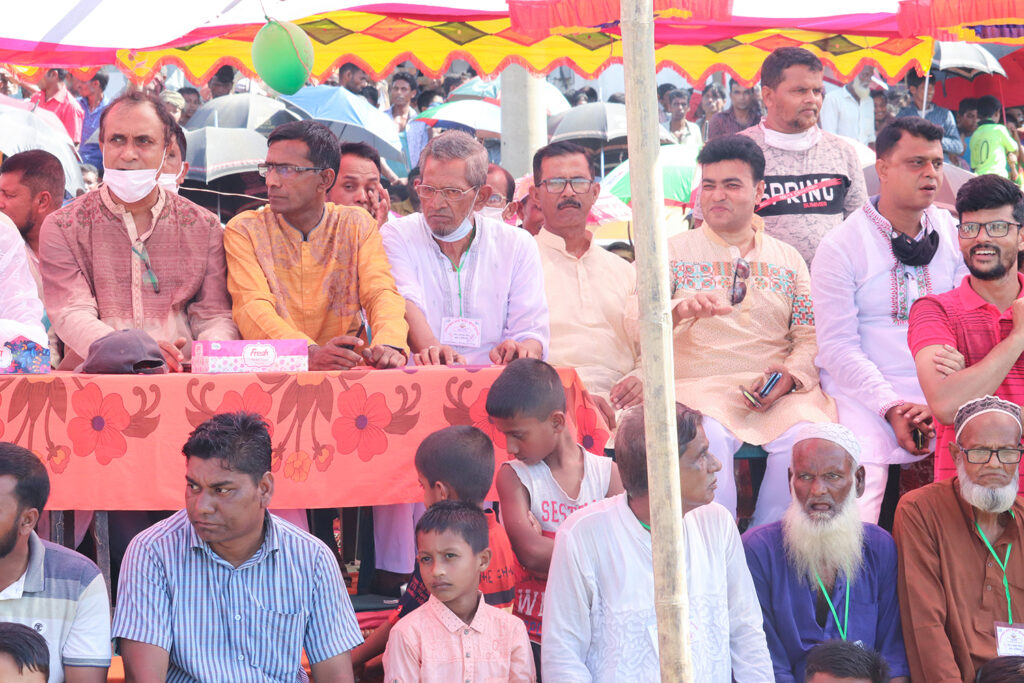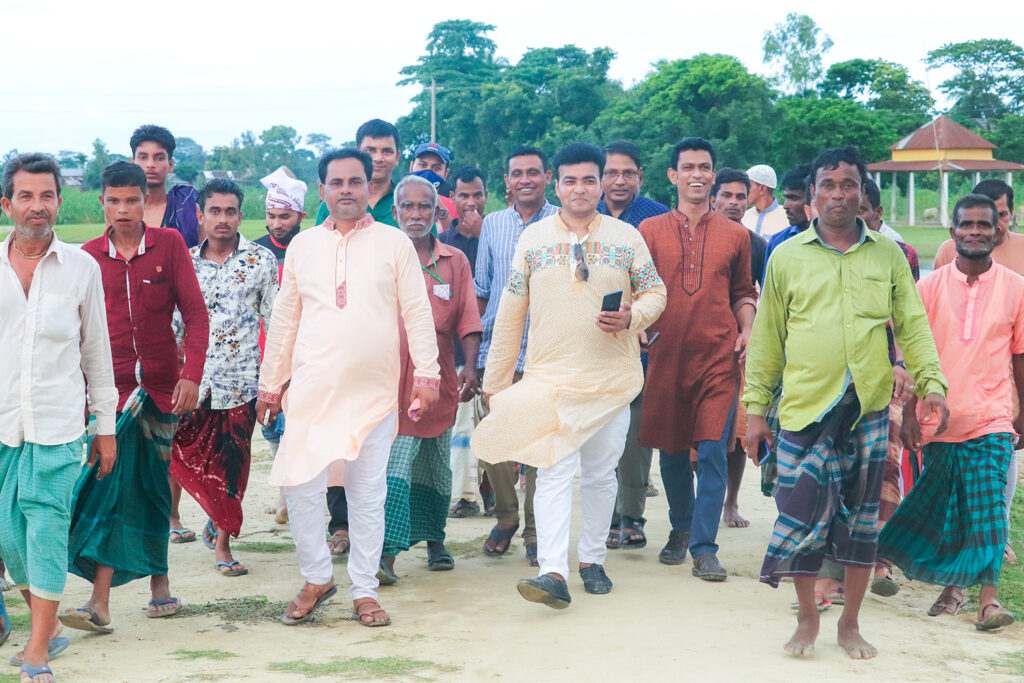 Mr. Pradyut Kumar Talukdar, Chairman and Managing Director of Prayas Group, Mr. Rupak Ranjan Talukdar, Director were present at the award ceremony along with other respective persons. At the end of the match, the guests handed over the prizes to both the champion and runners-up teams. The spectators feel that more such tournaments need to be organized to keep football alive in the country.